Our History
Fuller Orchards is a 3rd generation, family owned and operated business growing peaches, pears and cherries in Palisade, Colorado. The orchard took its roots in 1952 with Jack Fuller and his son, Larry, who was 12 at the time. The 10 acres they owned were on Palisade's East Orchard Mesa. At 4,700 feet, there's roughly a 10-mile span just west of the DeBeque Canyon that creates an optimal fruit growing climate in Palisade. Colorado's 300 annual days of sunshine, fresh mountain runoff, and what locals refer to as the "million-dollar wind" have put Colorado peaches on the map across the nation.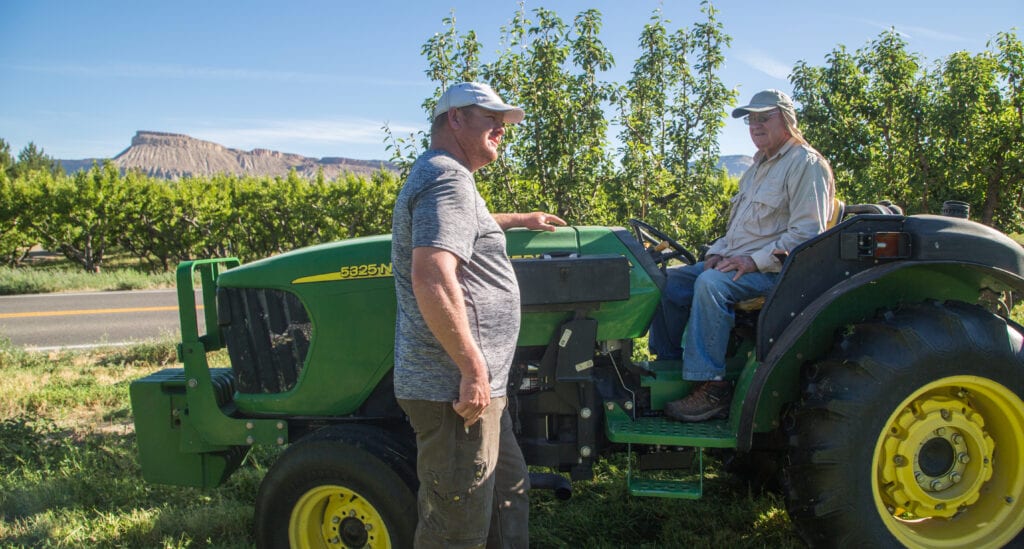 Over time Fuller Orchard's grew through the purchase of additional farm land. In 1967, Larry took over the operation and purchased the orchard from his father. Larry and his wife, Marti, worked the land year-round, learning, and implementing sustainable and new farming practices. Once they had a family, it truly became a family operation!
Today, Larry and Marti, along with their son, Mike, are active in the day to day operations of farming approximately 150 acres of prime fruit growing land. As both growers and packers, the family is constantly improving methods for harvesting top quality and optimum flavored fruit. In 2007, the family made a big change to the packing of their peaches, which is their primary crop. While more labor intensive, the Fuller's implemented a hand-picked hand packed method which ensures their peaches can be picked at the peak of ripeness bringing customers back each year for the juiciest peaches around. Fuller Orchard's also hold the highest level of recognition from the USDA for Good Agricultural Practices (GAP) verifying the fruit is produced, handled and stored in the safest manner possible. Quality is the top priority at Fuller Orchards.
Who We Work With
Having been in business for over 68 years, Fuller Orchard's has built strong relationships with fruit buyers having collaborated with The Kroger Company for more than 45 years. Additionally, over the last 15 years, the Fuller's have partnered with several nonprofits, youth organizations, and church groups in fruit fundraising. These fundraising opportunities are available in Colorado, Nebraska, Utah, Kansas, South Dakota and Wyoming.
What We Grow
Fuller Orchard's grows 18 different peach varieties, seven cherry varieties, and two pear varieties. Different varietals ripen at different times which means fresh produce can be provided all summer long!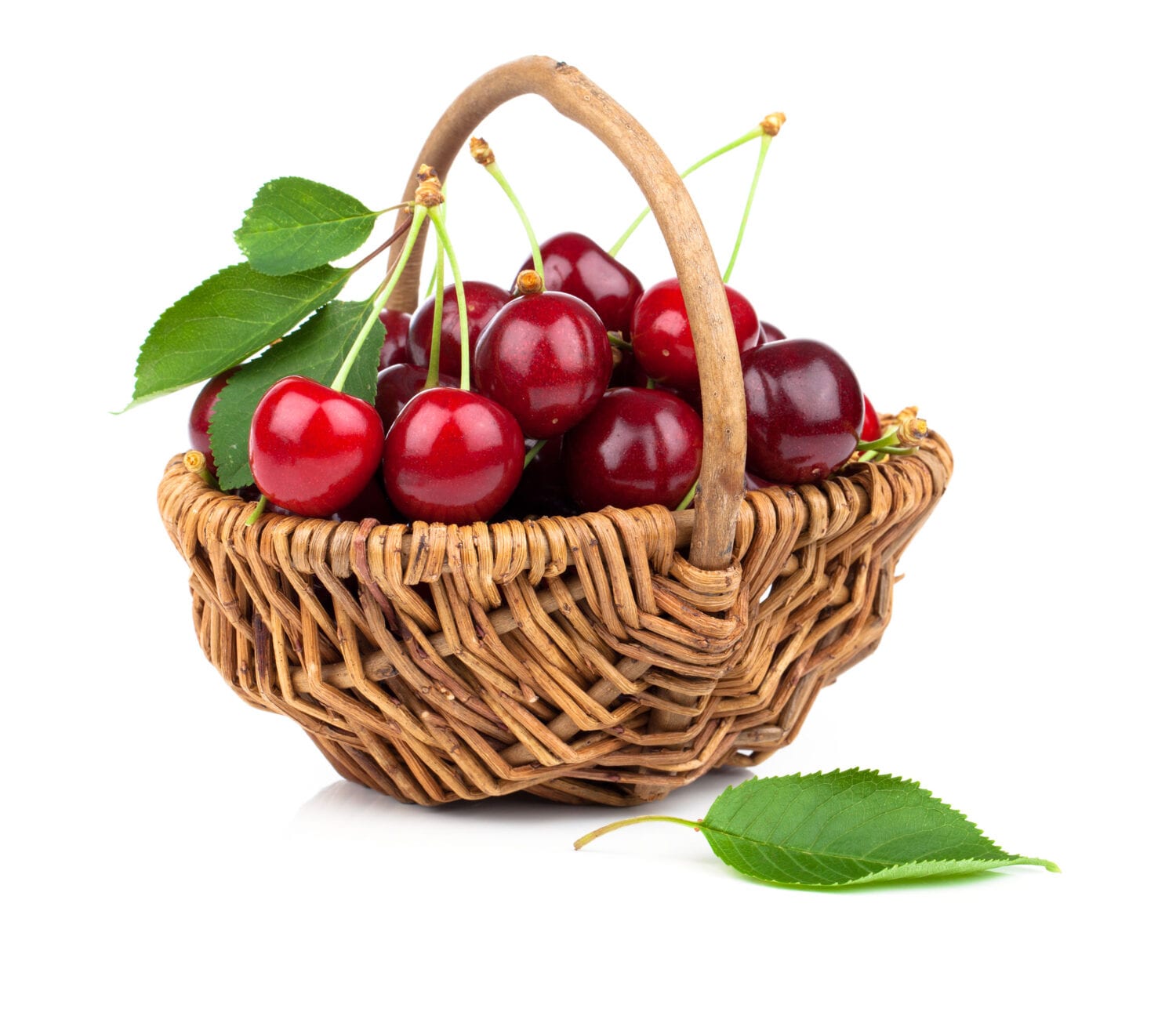 Awards & Involvement
Larry Fuller has been honored by the Western Colorado Horticultural Society(WCHS) as the Peach Grower of the Year and also received their Lifetime Achievement Award. He is also a past president of the organization. Following his dad's lead, Mike Fuller is a progressive young grower who has been on the WCHS Board of Directors, serving as the vice president in 2014 and then president in 2015. In 2017, Mike was also honored as the Peach Grower of the Year.
Both Larry and Mike feel blessed to have been honored by their peers who truly know and understand the amount of work and commitment it takes to produce quality fruit.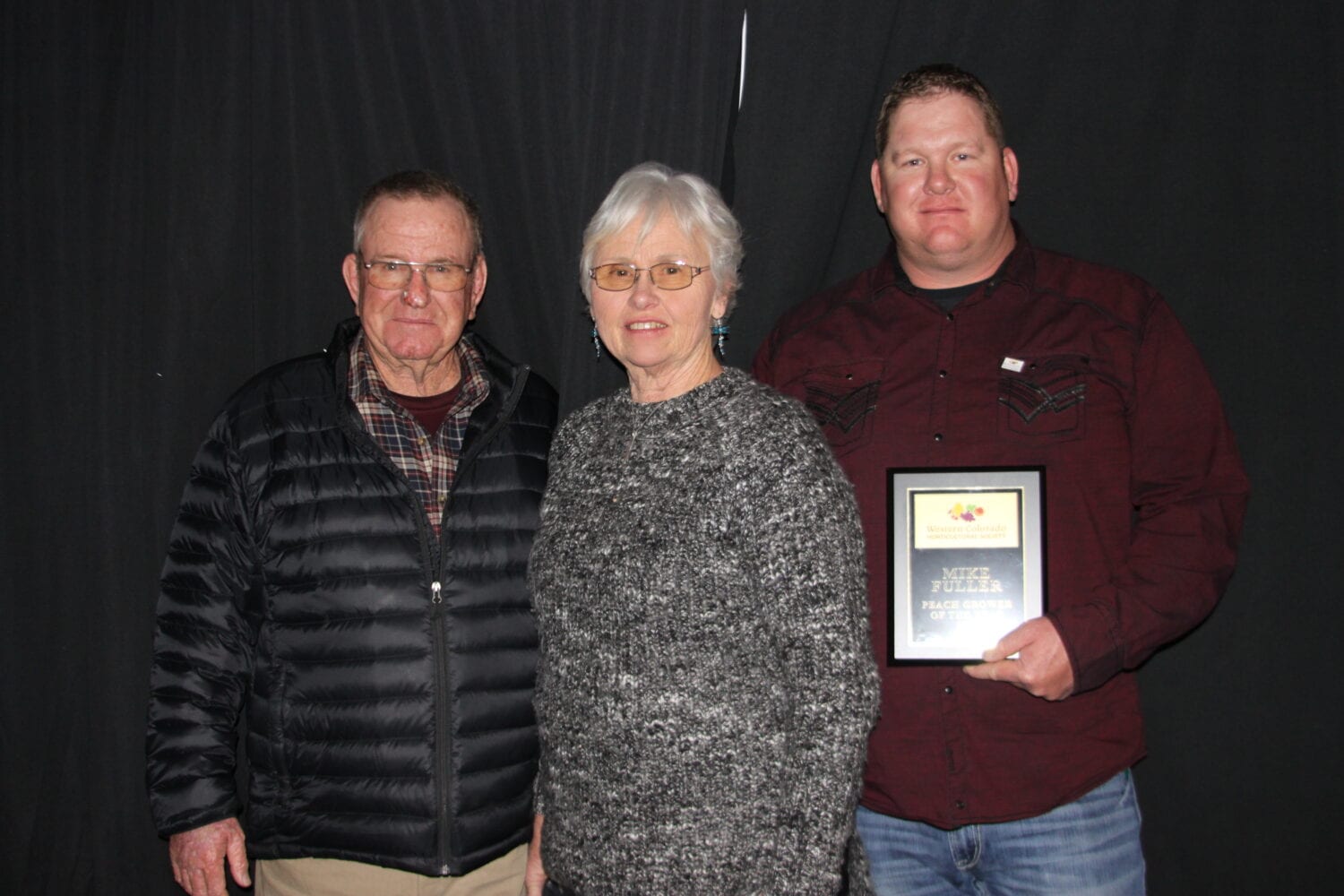 Let's Work Together!
We'd love to connect with you to share our experience in fruit fundraising. Our fruit is so fresh and delicious your customers will be coming back each year for more!